Management and agility
in fighting against frauds


Solution for anticipating vulnerabilities and malicious actions that can lead to fraud in online transactions, consolidating data and information for agile decision-making and based on suspicious behavior.
Main protection features:
• Monitoring Dashboard

• Threat Intelligence
- Underground Monitoring
- Takedown service
- Forensic Expertise

• Suporte
- Local
- Remote

• Channel Security Level Assessment
- Indication of best practices and usability

• Education and Awareness
- Training
- Fight Phishing / Smishing

If you are looking for an efficient and complete solution for fraud prevention, contact us by phone on +55 11 3431-3132 or on the contact section here on the web site.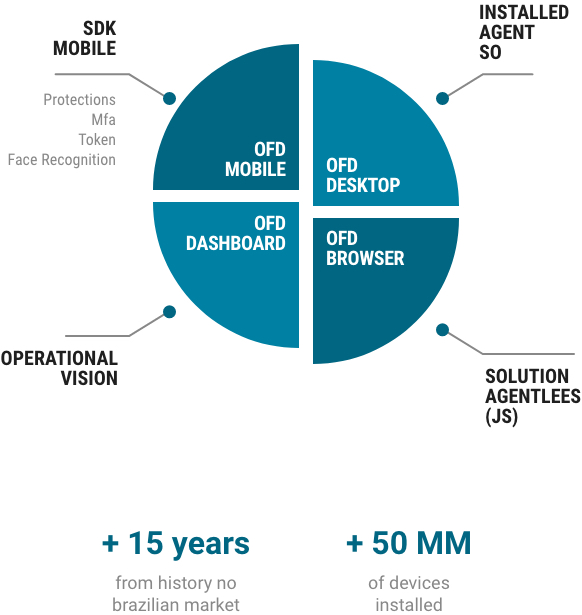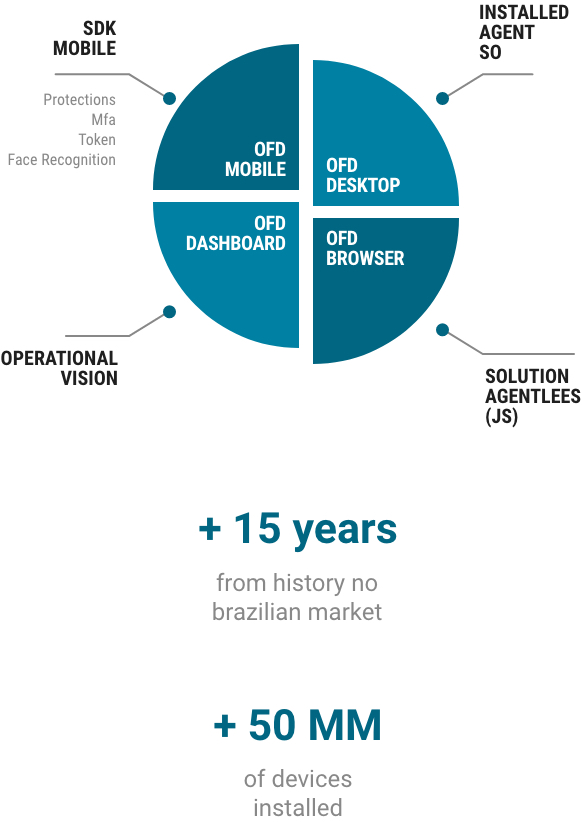 Solution developed from the first bank frauds in Brazil, in operation at major retail banks in Brazil and at large credit unions.